Deliveroo is an online food delivery platform that has disrupted the traditional food industry since its launch in 2013. As a result, the food delivery industry has seen tremendous growth, with Deliveroo being one of the biggest players in the space. In addition, the company recently announced that it had closed a $180 million funding round, highlighting the success of its business model.
In this article, we will discuss Deliveroo's impact on the food delivery industry, including some of its key advantages over traditional food delivery services:
Overview of Deliveroo
Deliveroo, based in London, is a world leader in the food delivery industry. Founded in 2013 by William Shu and Greg Orlowski, Deliveroo has quickly become one of the most prominent companies in this fast-growing market segment. With operations spanning over 150 cities worldwide and a major player in 12 countries, Deliveroo provides numerous opportunities to bring restaurants to consumers worldwide.
Deliveroo is known for its advanced technology and seamless delivery experience. The company operates on a unique centralised kitchen model whereby all meals are prepared at partnering commercial-grade kitchens to ensure that orders are fulfilled quickly and at high quality. This allows Deliveroo's riders to collect and deliver ready-prepared meals on behalf of clients with minimum hassle involved – often within 30 minutes or less.
This innovative approach and aggressive marketing have seen Deliveroo lead the industry's international expansion. Most recently, Deliveroo announced that it had raised $180 million in new funding from leading investors including DST Global and Accel Partners which will enable faster global expansion as well as continued innovation of existing services such as its 'Group Orders' feature which allows users to collectively order from multiple restaurants through the one single purchase process.
Market Analysis
Deliveroo has managed to disrupt the food delivery industry with its innovative approach. The company recently announced that it has raised $180M in new funding, highlighting its success in the market and establishing it as a major player in the industry.
Market size and growth
One of the key factors contributing to the food delivery industry's market size is the growing number of consumers opting for online food delivery services. According to a report published by Grand View Research, Inc., the global online food delivery market was valued at USD 83,871.2 million in 2018 and is anticipated to grow at a CAGR of 13.7% from 2019 to 2025.
The surge in investment in the food delivery industry indicates growing consumer acceptance for this sector and its promise for growth in the coming years. As per a recent report published by Markets and Markets, the global food delivery industry was valued at USD 83 billion in 2018 and is anticipated to reach USD 1.50 trillion by 2024, registering a CAGR of 8.15% during this period.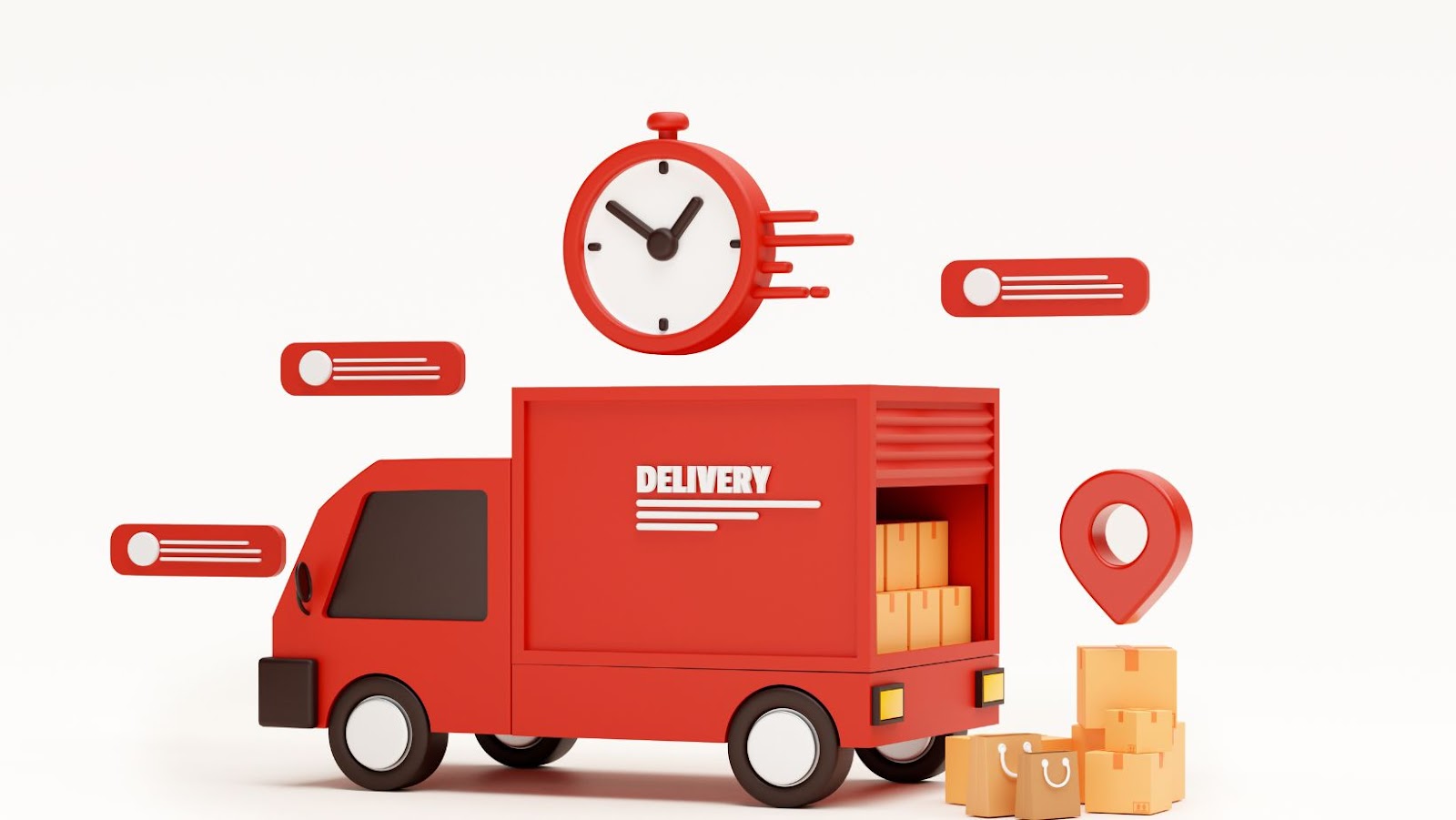 Deliveroo's funding from investors such as Samsung Venture Investment Corporation and some others indicates that they are vying for a major stake in this rapidly growing industry as they raise £178 million (€180 million) through their latest funding round making them one of UK's most valuable tech start-ups with an estimated valuation of £487 million (€500 million). With such large investments, Deliveroo will be well-positioned as one of the major players driving innovation within the food delivery space and changing market dynamics. In addition, its unique technology implementation strategy focuses on customer experience and delivering results through data analytics initiatives.
Deliveroo is one of the leading providers in the online food delivery service industry, providing customers with quick and convenient meal solutions. In 2015, it raised $100 million in its Series B funding round led by its two biggest investors, Accel Partners and Index Ventures. This was followed by another round of funding at $200 million in 2017 led by DST Global, implying that Deliveroo has gained a large market share over the past few years.
This growth can be attributed to the various initiatives taken up by Deliveroo such as unique customer offerings and features like cashless payment solutions, integrated Food Tracker notifications to keep customers updated on their food order progress in near real-time, as well as smartphone apps for both Android and Apple devices.
The company also counts on a wide merchant base of local restaurants and chains which continues to expand gradually across multiple countries including Singapore, Hong Kong, Australia and the United Kingdom. With an estimated annualized run rate of more than $900 million across 12 countries in Europe alone at end-2017, Deliveroo remains a major player within the industry with its continued expansion into new markets across different countries since its debut in 2013.
Impact of Deliveroo
Deliveroo has revolutionized the food delivery industry. The company, founded in 2013, has seen tremendous success, with its recent announcement to have raised $180 million in new funding. This further highlights Deliveroo's impact on the industry and how it has been able to deliver on its promises to its customers.
Impact on traditional food delivery services
Since its launch in 2013, Deliveroo has been a disruptive force in the food delivery industry. Their reports show Deliveroo operates in 500 cities and towns across 12 countries. By providing customers with a more convenient way to order food from their favorite restaurants, as well as new and exciting delivery only kitchens, Deliveroo has revolutionized the way people think about ordering meals for delivery.
The rise of technology-fueled disruptors such as Deliveroo has greatly impacted traditional food delivery services. On one hand, these services have made it easier for diners to order quality meals without leaving home or office. But, on the other hand, they have caused many local restaurants to close their doors due to increased competition and difficulty keeping up with the growing demand for delivery-only services.
Moreover, apps like Deliveroo have made restaurant takeout and deliver orders more efficient than ever. Now customers can easily track orders from start to finish with GPS technology that monitors order progress and estimated arrival time (ETA). Additionally, customers have access to a wide variety of cuisines all in one place—saving time that would otherwise be spent hunting for different menus online or traveling between different locations.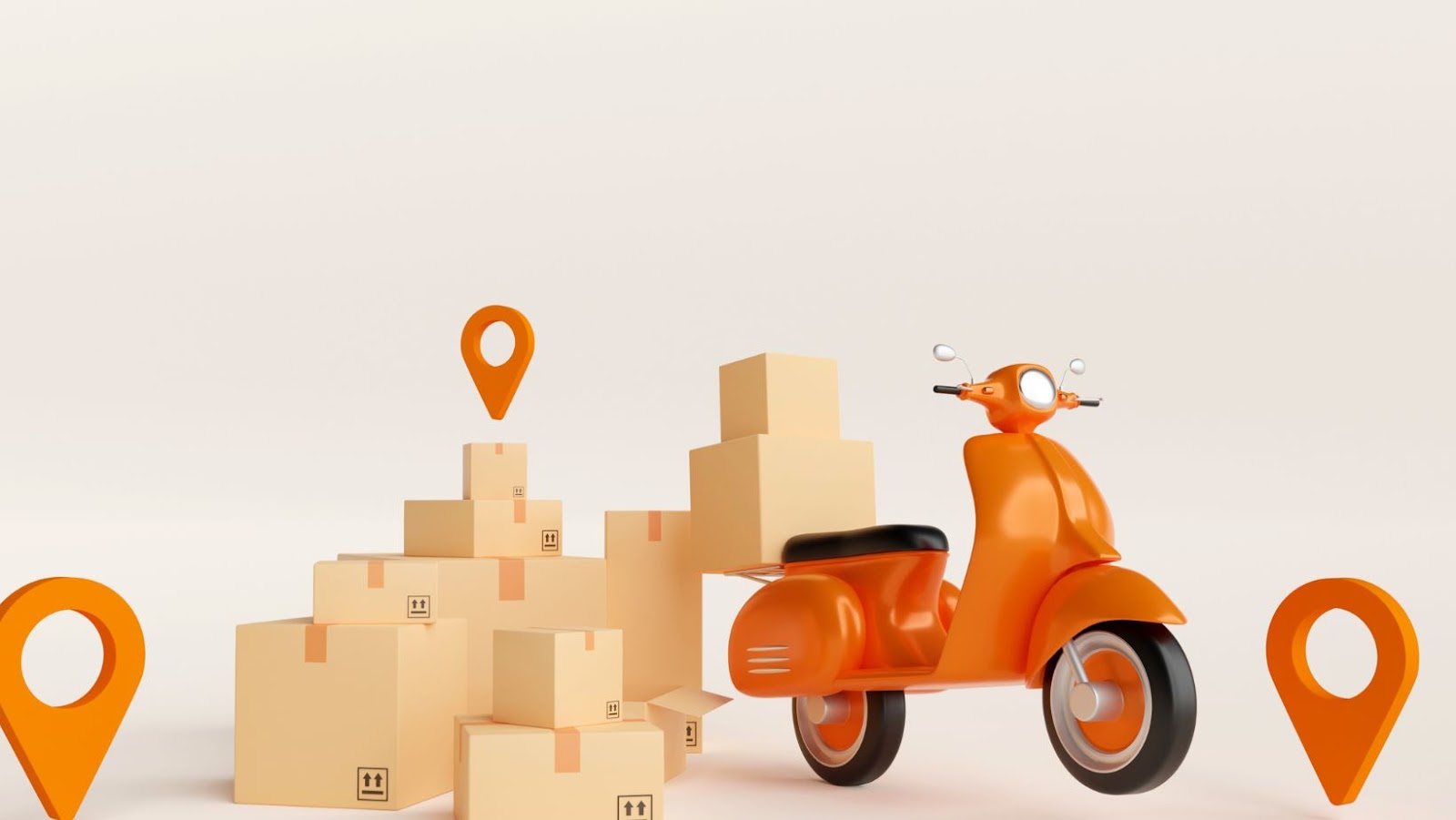 Considering the financial resources behind companies like Deliveroo, traditional food delivery services are facing stiff competition from local takeout companies and established tech startups. Nonetheless some restaurants are still finding success by embracing technology solutions such as
QR codes or
mobile ordering apps—
providing yet another advantage over those that choose not to keep up with the changing face of hospitality industry today.
Impact on restaurant industry
Deliveroo's expansion in the food delivery industry has had a major impact on restaurants worldwide. By providing an online platform for restaurants to reach customers, Deliveroo has helped many eateries increase their business and improve their operations.
The success of Deliveroo can be attributed to its intuitive mobile ordering system that allows users to quickly order food from nearby restaurants for delivery or pickup. It also supports multiple payment methods and contactless transactions, providing customers with more convenience and flexible options.
The company has also enabled restaurants to quickly restructure their business models to better meet the demand of digital-savvy consumers. This includes introducing quick pre-order menus, optimized delivery systems, and other features that enable customers to order food efficiently.
Moreover, Deliveroo's expansive global reach has helped many restaurateurs define their global presence while creating employment opportunities in various cities through its driver network. In addition, several cities have witnessed a great reduction in traffic jams as automobile usage for deliveries was effectively replaced by bicycle deliveries through the platform.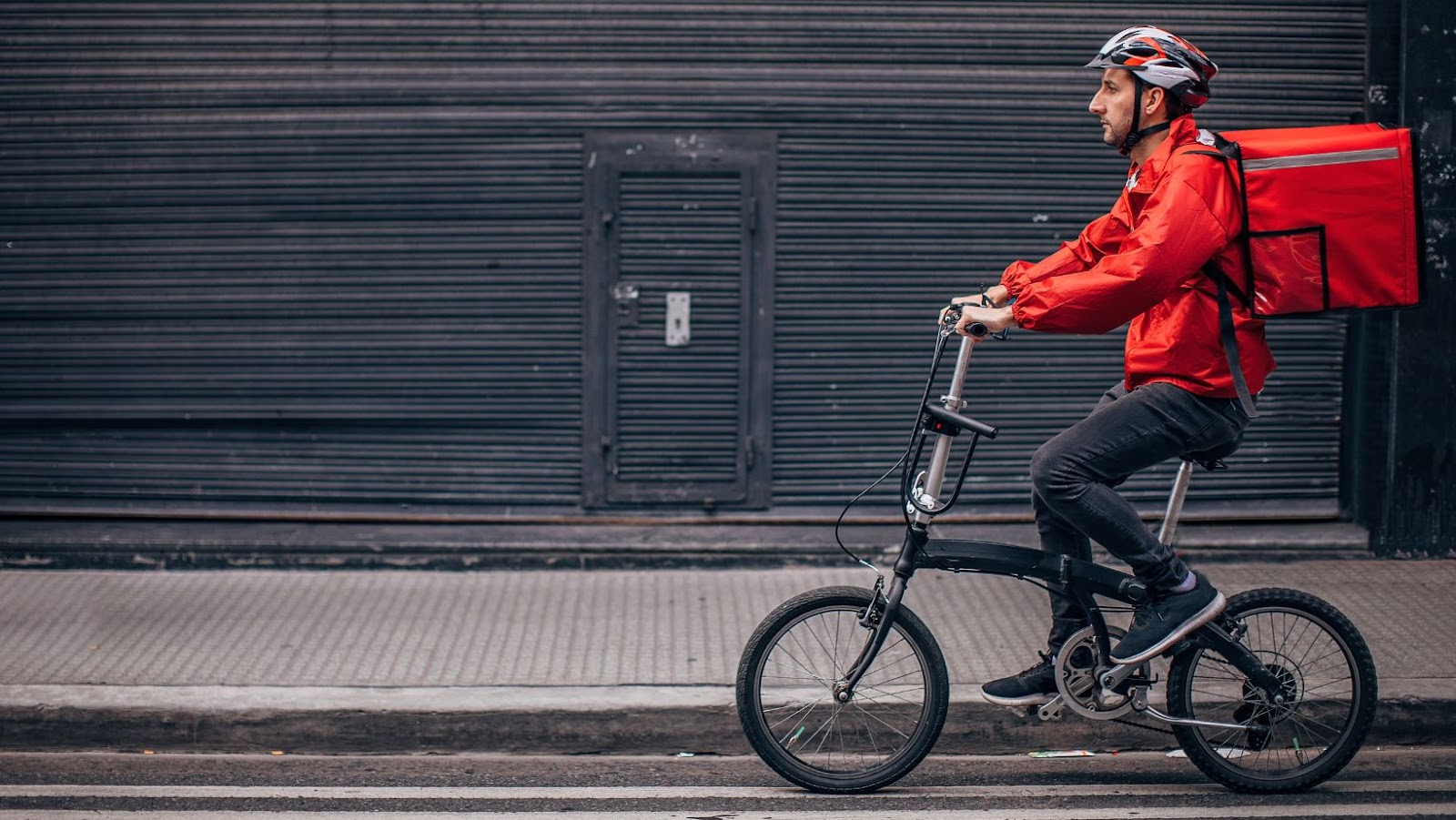 These advancements have also made it easier for small businesses to find new markets online and expand operations without needing top-notch technology infrastructure or resources. As such, certain governments are now allowing Deliveroo's services with safety protocols set in place due to its potential boost towards local economies and support during crises.
Deliveroo Says It Has Raised $180M In New Funding
Deliveroo has recently announced that it has raised $180 million in new funding and is now backed by an impressive grouping of investors. This has enabled further expansion for Deliveroo across Europe and other markets. This level of funding is not only an indication of Deliveroo's success, but also of the tremendous potential of the food delivery industry.
Deliveroo's recent funding round
Deliveroo, the UK-based food delivery company, announced it has raised $180M in a recent funding round led by Fidelity Investments. This injection of funds bumps Deliveroo's value up to an estimated $2.1B and makes it one of Europe's most highly valued technology startups.
The new funding will allow the company to expand into more markets, accelerate growth in existing ones, and invest in technology that connects customers with their orders faster than ever before. Will Shu, Deliveroo's CEO and founder, commented on the recent development saying "we are delighted to welcome on board such high profile investors who share our mission to transform food delivery for customers, restaurants and riders around the world."
This funding round is exciting for Deliveroo as they continue to rapidly expand across Europe. In the past year alone they have entered the Italian, Dutch and Spanish markets with Germany next on their list. They also recently launched a mobile app enabling riders to get paid quickly while they are out working on deliveries.
It looks like there is no stopping this high-growth business anytime soon as they continue to disrupt the food delivery industry globally.
Deliveroo's expansion plans
Deliveroo, a leading online food delivery platform, has announced plans to expand its reach throughout Europe and beyond. The company says it has raised $180 million in new funding that will be used to scale its operations to an even greater extent.
The new funding was provided by investment groups Toscafund Asset Management and Gadbridge Holdings. This follows the reported $200 million Deliveroo had secured from Amazon earlier this year. It is believed the funds are being used to hire more riders and assist with on-demand food orders around the globe.
Moreover, Deliveroo intends to use the funding for research and development of new technology that can be used in the online food delivery industry. This will include improving their existing platform with improved APIs and customer service innovations focusing on bringing more restaurants into their system faster than ever before.
The additional funding comes at an opportune time for Deliveroo as it seeks to expand its presence globally by launching operations in India later this year and plans to expand into Southeast Asia later this summer/autumn. In addition, reports indicate that its services will soon be available in 50 countries worldwide with a presence across Europe, Middle East, North Africa, Australia and parts of Latin America including Colombia and Brazil.
By consolidating resources into one integrated platform for ordering meals from local restaurants – Deliveroo hopes to become a leading provider of online food delivery services worldwide!
tags = british food delivery app deliveroo, $180 million from existing investors, including minority shareholder Amazon, 180m durable fidelity management financialtimes, 180m durable capital partners 7b bradshaw financialtimes, deliveroo durable capital management financialtimes, deliveroo 180m durable management financialtimes, deliveroo durable partners management financialtimes, deliveroo 180m durable 7b bradshaw financialtimes, 180m durable partners management financialtimes, deliveroo durable capital partners financialtimes, deliveroo 180m durable partners financialtimes, 180m durable capital partners financialtimes, durable capital partners fidelity management financialtimes, deliveroo is set to hold an initial public offering