Electronic Arts (EA) is one of the world's most successful video game developers. However, despite their success, the company is often criticized and controversial, especially regarding their business decisions. Recently, EA has been looking to sell or merge itself, which has sparked numerous debates as to why such a move would be beneficial.
Overview of the company
Electronic Arts (EA) is one of the world's largest video game companies. Founded in 1982, EA develops, markets, and publishes its series of highly popular video games and those of its subsidiaries. The company has been extremely successful with notable releases such as FIFA 20, Need for Speed Heat and Sims 4.
However, the company has faced intense controversy over its past practices, including an anti-consumer reputation that has caused many gamers to boycott their products. Recently, reports have surfaced suggesting that EA is looking to sell or merge with a larger entertainment entity to increase their presence across different media outlets. This decision could have far-reaching implications for the future of the company's business model and the gaming industry as a whole.
This article will provide an overview of Electronic Arts' history as a company and consider how a sale/merger might influence their business strategy moving forward.
Poor Quality Games
One of the major criticisms of Electronic Arts (EA) is their reputation for releasing low-quality games. For example, since the release of their poor-selling Madden NFL "06" video game, EA has been accused of flooding the market with sequels and rehashes to make up for lost profits.
EA has also faced criticism for "monetizing" games by putting in extra purchases such as loot boxes and pay-to-win mechanics that are seen as taking away from the gaming experience. These practices have drawn significant backlash from players, who feel that EA is sacrificing quality for quantity.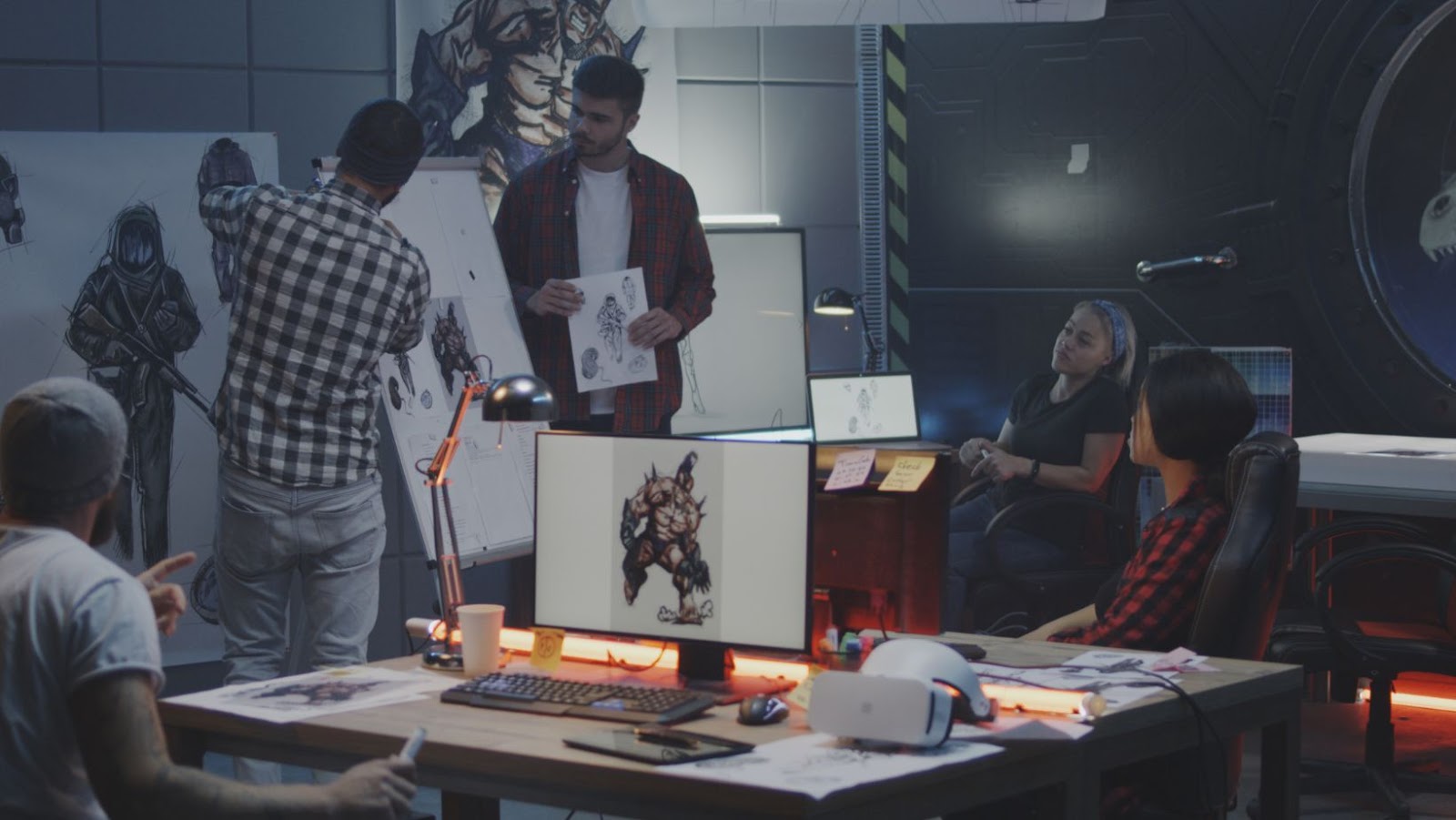 Another major criticism comes from players who believe the company has forgotten about offering innovative gameplay experiences, pointing to a lack of originality in releases compared to other developers.
Unsatisfactory Customer Service
When it comes to unethical business practices, ineffective customer service is one of the most common complaints. Unfortunately, electronic Arts (EA), as a gaming company, has received much such negative feedback. Since their inception in the early 80s, they have had a long-running history with consumer dissatisfaction.
The gaming community is no stranger to EA's notorious reputation. For example, the user score aggregation site Metacritic features an excessive amount of poor review ratings that identify issues in their titles. The ceaseless outrage from gamers has placed EA at an unfavorable position within the industry, which helped fuel its recent struggle, resulting in talks around selling/merging parts of the company off.
Unethical Business Practices
The controversy surrounding Electronic Arts (EA) stems from its alleged unethical business practices. This is highlighted by accusations of corporate greed, exploiting its fans, and profiting from its games' microtransactions. These issues have resulted in public backlash for the company and its subsidiaries.
One of the most notable controversies around EA compared to other major companies focused on gaming is their use of loot boxes. This virtual item can be bought with real-world money and then used to purchase in-game items that enhance the user's experience. Unfortunately, users are not always aware of what they will receive when purchasing these crates or boxes until after they have opened it, leading to some cases of gambling as minors can also purchase or obtain these boxes without necessarily understanding their contents or the value associated with them.
In addition, there has been evidence that EA deliberately withholds content and rewards to benefit from sales generated through microtransactions. As a result, players are driven to purchase items such as loot boxes if they want to progress within the game faster than usual or improve certain skills earlier than possible.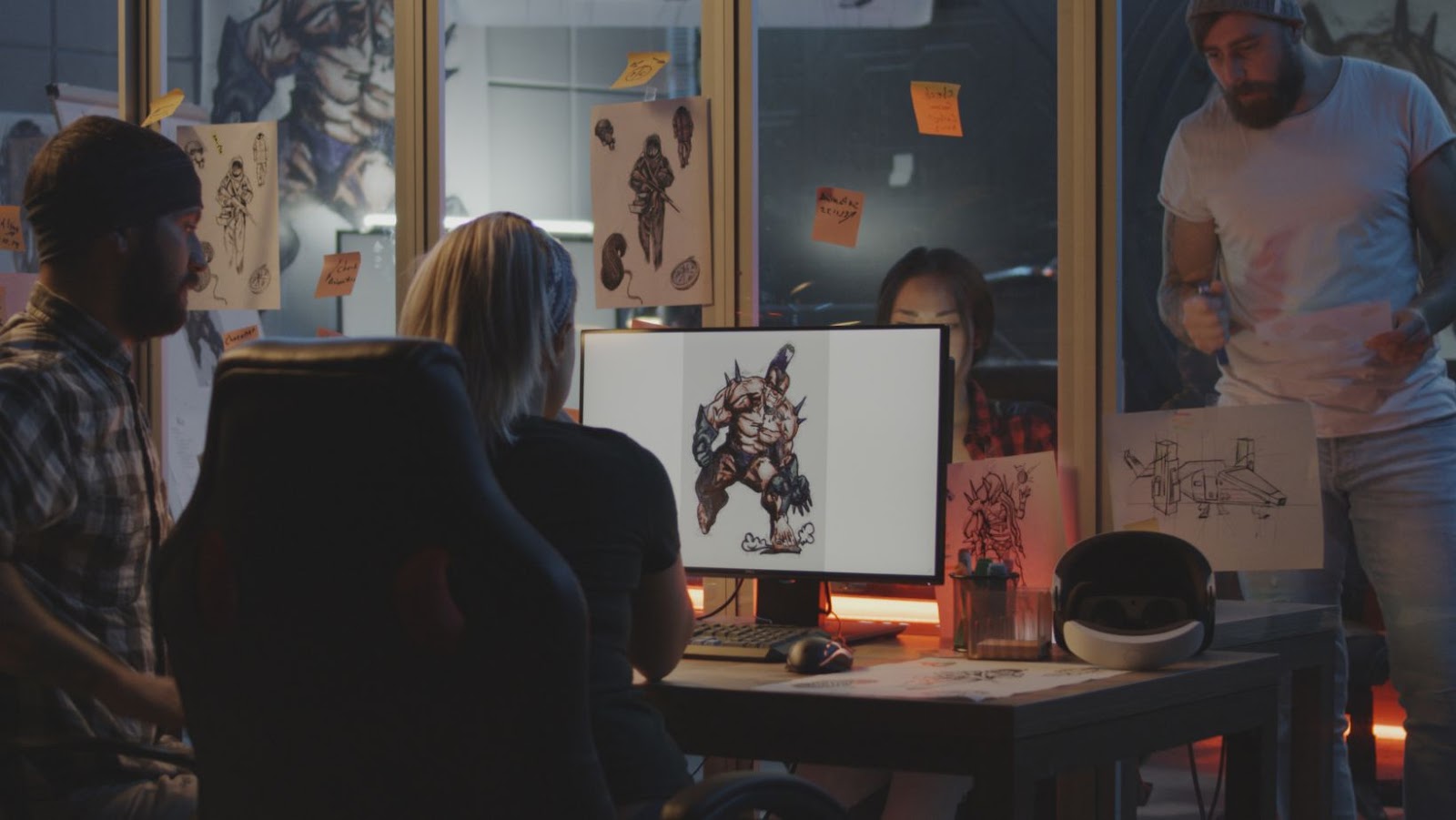 Furthermore, due to its merger with Take-Two Interactive in 2020, EA has gained control over several acclaimed franchises including Grand Theft Auto V and Red Dead Redemption. This raises concerns about whether EA may impose their policies on these series and other games affected by this merger. This idea brings further criticism upon the company's leadership especially considering how their usage of loot boxes has already been a point of contention for many gamers worldwide.
Recent Developments
Recent reports have indicated that the global gaming giant Electronic Arts (EA) is looking to sell or merge some of their studios. This has drawn much public attention due to the controversy it has caused. This has caused a lot of debate among gamers, analysts and investors.
EA Looking To Sell Or Merge
Electronic Arts Inc. (EA), an American company that specializes in video game software, has recently been the subject of speculation due to reports that they are looking to sell or merge operations. This is likely due to EA's considerable financial troubles amidst the current market downturn and their reputation for controversial practices and games deemed as "pay2win" or too expensive.
Though details regarding possible buyers or partners remain nebulous, reports suggest that EA is interested in pursuing alternative strategies for growth. The potential buyers might be other video game companies or large private sector corporations interested in extending their reach into the gaming market. With its extensive library of titles and recognizable brand name, EA offers a notable opportunity of appeal – not to mention access to cutting-edge technologies such as Frostbite engine and Motion Scan technology – both of which would be attractive assets in any large merger or acquisition agreement.
In addition, EA's mobile free-to-play games may make them an interesting prospect for larger firms looking to leverage these increasingly popular platforms–EA is already experiencing success through FIFA Mobile and its other mobile games (The Simpsons: Tapped Out and Simcity Build It). Thus, there has been mounting speculation about potential deals on the horizon for EA that could significantly alter the sprawling video game industry landscape in the future.
In recent years, Electronic Arts (EA) has been the subject of much criticism from its shareholders.The company's stock price is down significantly since the beginning of 2018, and many shareholders believe this is due to a lack of transparent business decisions and accountability.
Over the years EA has struggled to keep up with competitors such as Activision Blizzard and Take-Two Interactive Software in video games and customer satisfaction live services. Furthermore, EA's rejected attempts at mergers or acquisitions (such as trying to acquire Take-Two Interactive Software in 2020) have only added fuel to the fire of controversy. Following a falling stock price, EA announced plans in October 2020 to sell or merge divisions such as their Titanfall game studio, PopCap games studio and BioWare video game studio.
Meanwhile other investors have raised concerns about EA's financial stability given its large debt (over $1 billion) despite being one of the world's biggest video game companies. Over all these issues have caused investor discontent with EA's management style and decision-making process, leading many shareholders to call for change at this influential company in 2021.
Potential Legal Action
Recent developments have underscored the potential legal action regarding Electronic Arts (EA). Recent reports suggest that EA is considering selling or merging with other larger companies to stay competitive in the ever-changing gaming industry. These reports have caused controversy among fans and investors, as many people have expressed concerns about potential acqusitions impacting the quality of their games and the franchises they hold dear.
In addition, several antitrust lawsuits are pending against EA due to their exclusive contracts with game streaming services such as Twitch and YouTube gaming. These exclusive contracts make it difficult for competing streaming services to gain a foothold in the market, creating an uneven playing field between them. This situation has also led to public outcry among gamers who feel their content should be more widely available and accessible.
Finally, there are several allegations that EA has been using illegal methods to manipulate its game rankings on popular streaming platforms such as Steam. These allegations have raised questions about competition within the video game industry and how it should be regulated.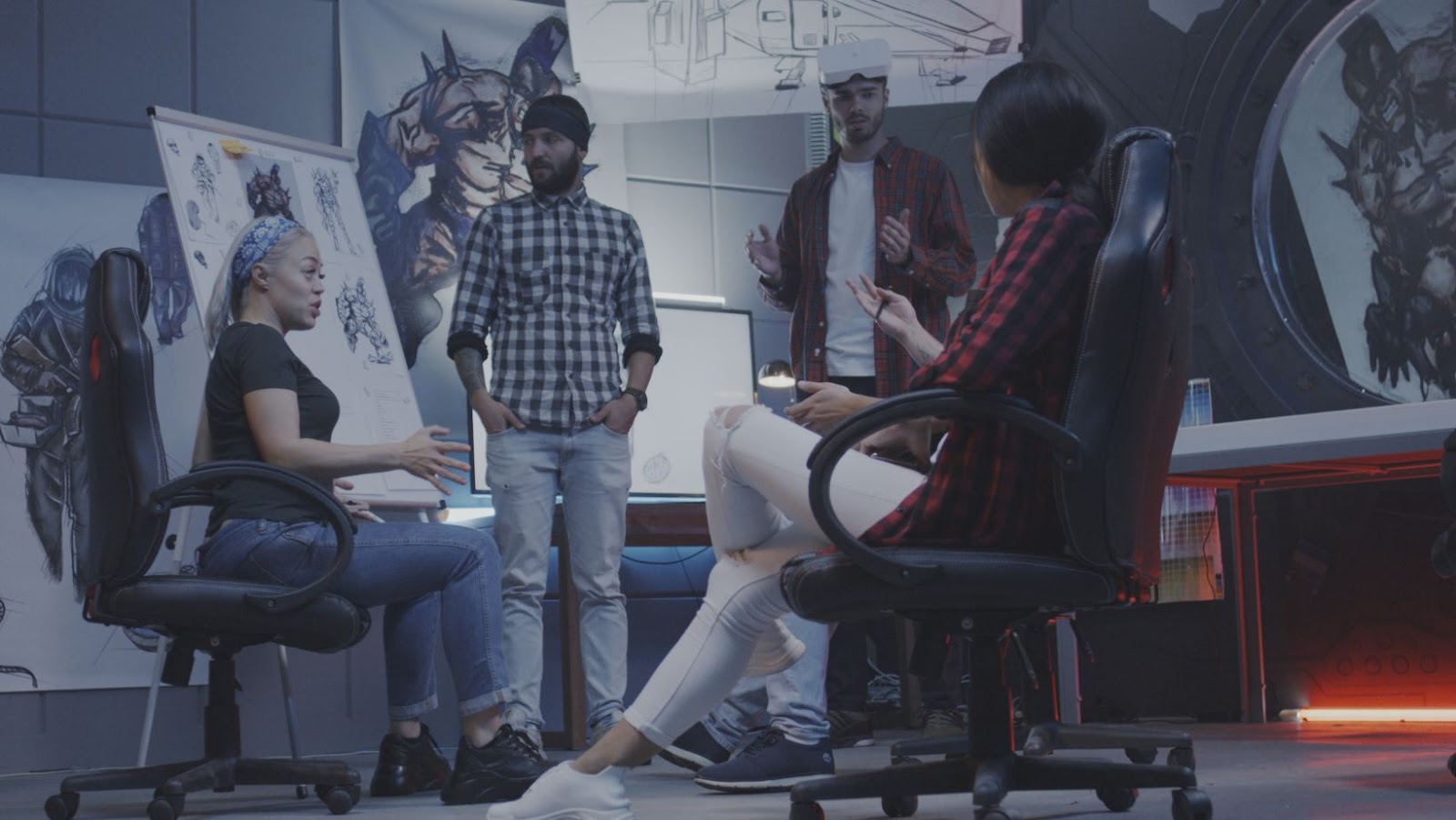 Overall, these recent developments show a need for greater transparency from EA regarding their business practices to ensure customers are fairly treated by them now and in the future.
Impact of the Controversy
The controversy surrounding Electronic Arts (EA) has been on the rise and has had a major impact in the gaming industry. EA is a video game giant, but with reports that they are looking to sell or merge, their future is uncertain.
This article will examine the impact that the controversy has had on EA, their customers, and the video game industry in general:
Declining Stock Prices
The ongoing controversy has taken a toll on Electronic Arts' stock prices. Since news of the decision to explore a potential sale or merger surfaced, EA's share price has fallen 13%. A stock sell-off followed, dropping it to its lowest level since 2017 and leaving the company with a market capitalization of just over $19 billion.
The effects of this lower market capitalization are being felt across the wider gaming industry. Companies such as Sony, Microsoft and Activision Blizzard are experiencing a lower valuation as investors question stability in the wider industry. In addition, the controversy around EA impacting investors' assessments of the gaming industry may be driving their decision to pull out of investments for now.
For Electronic Arts, the falling share prices represent an unfortunate dip in their profitability and increased uncertainty for the future. With their plans for potential sale or merger taking precedent in recent weeks, shareholders are apprehensive about whether they will be able to recoup any losses from their diminished stock value. This indecision has caused a further drop-off in investor confidence, which could impact EA's finances and personnel decisions going forward.
Loss of Customers
The recent controversy surrounding Electronic Arts (EA) has resulted in a significant loss of customers, trust and corporate reputation. The company is rumoured to be up for sale or merger, with some sources stating that it might cease to exist in its current form. This uncertain development has had an immeasurable effect on their loyal customers, who are worried about the potential implications of a buyout or takeover of their beloved video game publisher.
Consumer confidence has been damaged and it was reported that some players were turning away from the brand altogether, suggesting that this could spell trouble for EA's future revenues and profits. In addition, some reports estimate that the move might result in substantial losses for EA shareholders; several former employees also reported being dropped by the company with little notice or severance pay due to downsizing related to this news.
These developments raise more questions about the stability of EA as a brand and its ability to consistently deliver high quality games moving into 2021. It is common knowledge within the industry that a single misstep can damage any publisher's credibility, so all eyes are on EA as they prepare to meet potential buyers and determine their fate and the fate of all their stakeholders.
Negative Public Perception
The negative public perception of Electronic Arts (EA) has been growing in recent years due to various controversial business practices and decisions. One of the most high-profile scandals was the release of Star Wars Battlefront 2 in 2017, where players were forced to grind for hours or pay extra money to unlock downloadable content. This sparked a huge backlash from gamers and industry commentators, with the Belgian Gaming Commission even investigating whether it constituted illegal gambling.
Another reason for EA's negative reputation is its acquisition strategy, which many see as predatory and anti-competitive as they have purchased prominent developers with original IPs such as Bioware, Criterion Games, PopCap Games or Respawn Entertainment. In addition, this level of vertical integration has been seen as discouraging creativity in the same way that companies like Disney have acquired multiple production companies over the years.
The controversy over EA's stance on loot boxes, lack of support for smaller developers, or reluctance to invest in new IPs have all affected their reputation within the gaming community. This can be seen in recent reports that suggest that EA may be looking to sell or merge off certain parts of their business due to dwindling profits and shareholder dissatisfaction with executive mismanagement.
tags = video game market, potential acquisition talks with disney and apple, madden and apex legends publisher, report arts nbcuniversal disney amazongachkotaku, report ea apple amazon nbcuniversalgachkotaku, report ea disney amazon nbcuniversalgachkotaku, ea disney apple amazon nbcuniversalgachkotaku, electronic arts nbcuniversal apple amazongachkotaku, report ea disney apple nbcuniversalgachkotaku, report ea disney apple amazon nbcuniversalgachkotaku, arts nbcuniversal disney apple amazongachkotaku, electronic arts nbcuniversal disney amazongachkotaku, electronic arts ea nbcuniversal disney amazongachkotaku, arts ea nbcuniversal apple amazongachkotaku, report electronic nbcuniversal disney amazongachkotaku, video game studio acquisitions, gaming industry's biggest players